My husband and I recently bought our very first home! And let me tell you, it feels like a really big deal! We have been married for 11 years now and have rented apartments the whole time. Of course, a lot of them have been very nice, and we have been very thankful for them. But there is just something about living in a house that is actually YOURS. Where you can do whatever you want to it! (within a realistic budget of course!) I have been excited for this moment for literally my entire life. I always looked forward to the day where I could have a house where there were no limitations, and I could make it look exactly how I wanted. It feels amazing to have finally made that dream come true!
That being said, there were things throughout the whole process that were a bit unexpected and we had to adjust our expectations several times throughout it. Since I am obsessed with all things Househunters and Realtor.com and I are basically besties, I assumed I knew most of what went into buying a house. But as it turns out, there were still a few things I didn't know I didn't know! And now I'm here to share those things with you…so YOU will know! 🙂
Here goes: 8 things we learned buying our first home!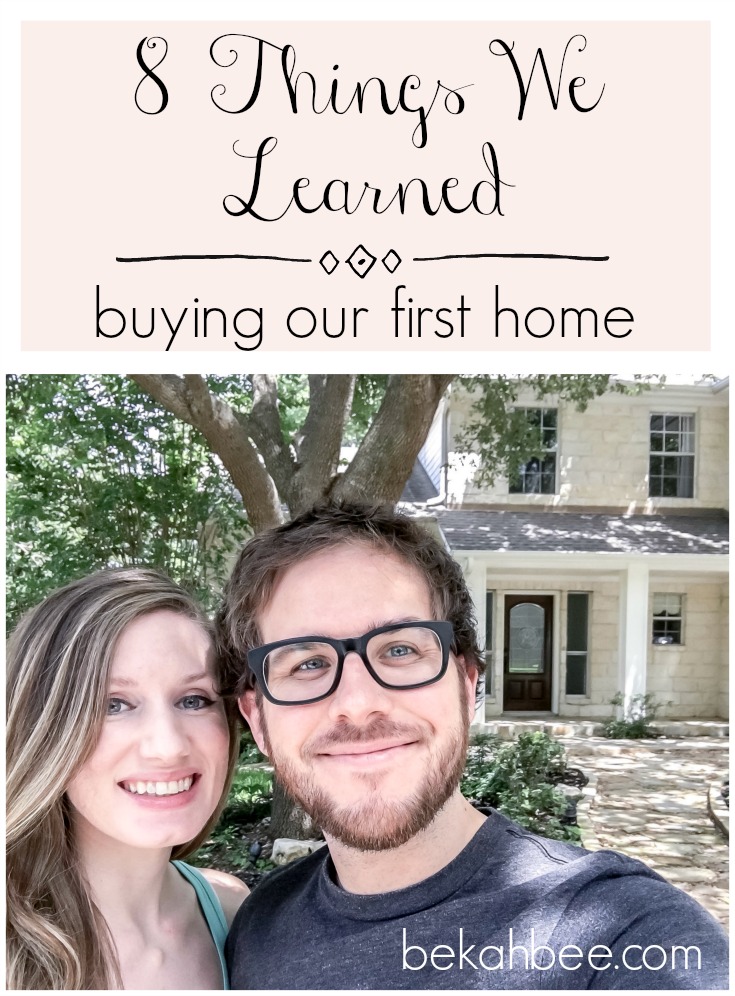 Continue reading "8 Things we learned buying our first home"