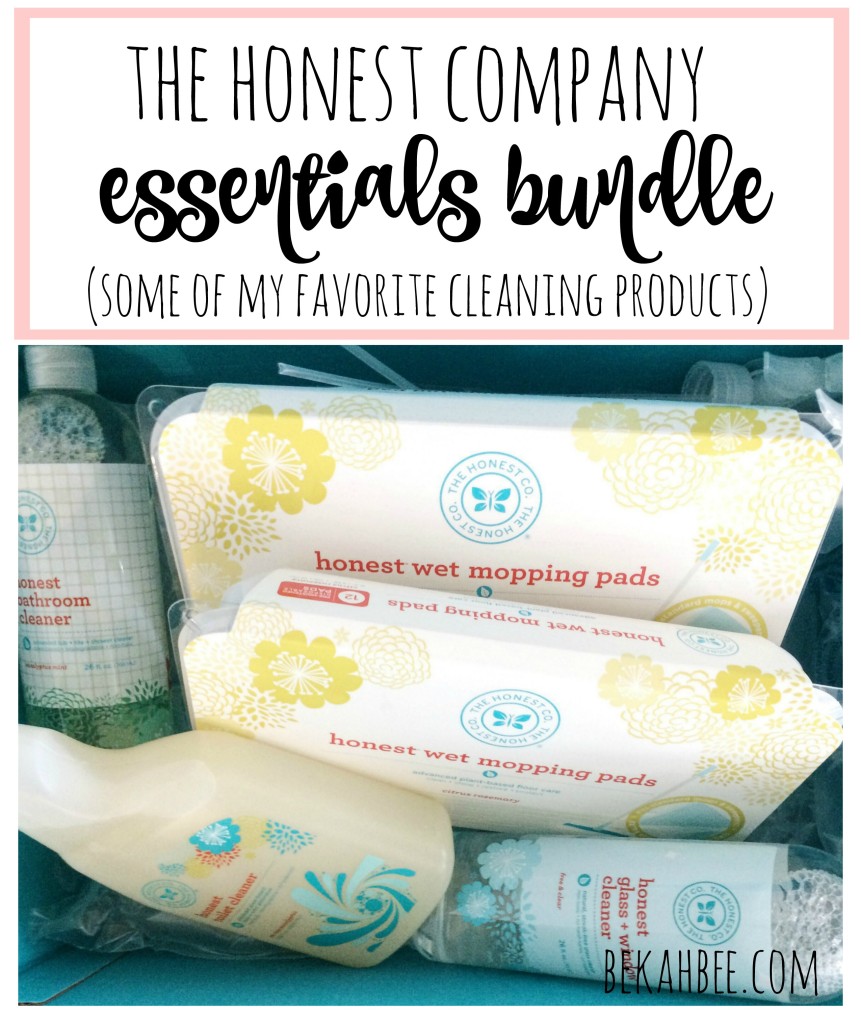 If you have read my Honest Company Review before, you will already know that I am a big fan of The Honest Company! I have tried quite a few products of theirs over the last year or so, and have liked almost everything so far.
Today I wanted to pop on here and share my latest Honest Haul! This time I just needed a bunch of cleaning supplies, which I would say is the main thing I usually order from them. I really like all their cleaners, and this time I tried several new things which I am liking so far!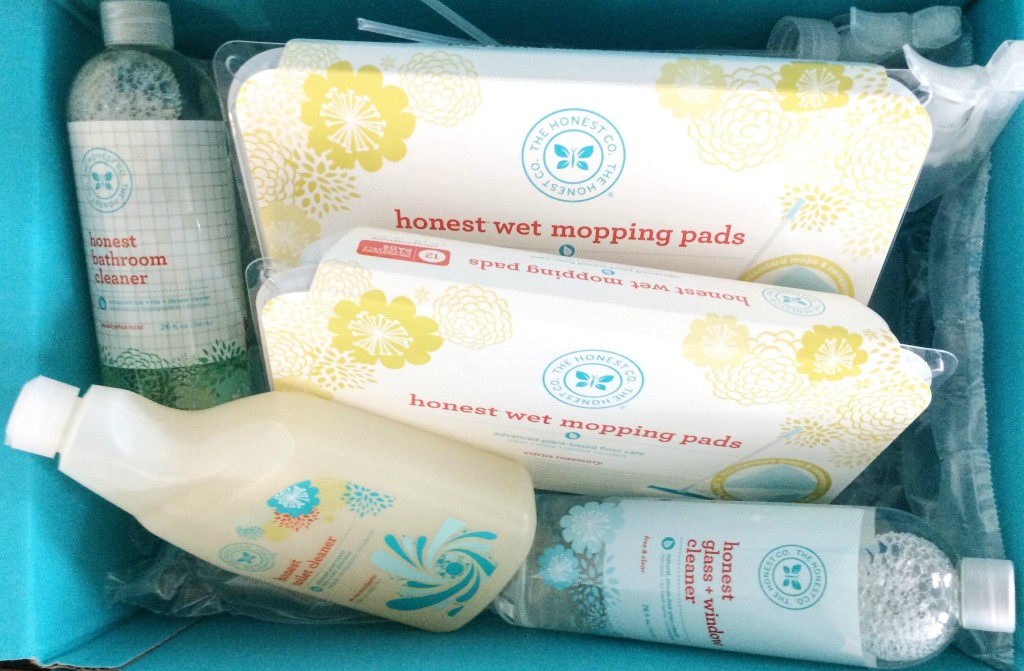 As you can see from the picture, I got the:
Honest Wet Mopping Pads (x2)
Honest Bathroom Cleaner
Honest Toilet Cleaner
Honest Glass & Window Cleaner
I have purchased the mopping pads before and I really like them! It is pretty important to me that all my cleaning supplies are as non-toxic as possible. Not just for my hubs and I, but also because we have 2 cats now! They are obviously always climbing all over every surface in our house and I felt like the floor was especially important since their little paws are constantly walking all over it!
It is actually VERY hard to find swiffer-type mopping pad refills that are not made with synthetic fragrance, and these are the only ones I am aware of on the market! I have looked quite a bit, and every one I find has something perfume-y used for fragrance. My poor babies are pretty sensitive and tend to have allergies. They once had a really bad reaction to some litter we bought on accident that was scented. (We buy un-scented) So I stay away from anything synthetically fragranced as much as possible for them!
I would be very excited if these are carried in stores one of these days, as I can only find them online so that is why I stocked up while I had the chance! I will say I noticed 2 things to be aware of from these mopping pads.
Even though they only use essential oils for fragrance/cleaning power, the smell can be kind of strong once I'm done mopping. I usually put my cats in the other room and let them back out after it has dissipated a bit. But other than that, they do well with me using these.
I have noticed that it can leave some tile flooring a bit streaky, so you may need to experiment a bit with these to see if they do well on your floors, depending on what flooring you have.
Other than that, I really like these and am glad I found them! The bathroom cleaner seems to work pretty well and the glass cleaner works great too! It does have a vinegar smell, which I was hoping to stay away from since I hate that smell! But I have to admit that it works wonders on glass and mirrors. I also use the multi-purpose spray for all my countertops and various surfaces, but that leaves mirrors streaky, so I had to get a separate glass one for that.
One thing I like about their cleaning bundles is that you can buy the full size cleaners at first, and then they have a tiny concentrated refill bottle so you can re-use the big bottles and waste less plastic. All the bottles come packaged very securely with a lid, and the sprayer tops are separate. This prevents spilling and I appreciate the thoughtful touch!
As you can see, my trusty side-kick Milo (whom we have dubbed Inspector Milo, because he feels the need to inspect everything we bring into the house) was quite fascinated by the sprayer tops! Haha. He LOVES helping Mom open any and every package! 🙂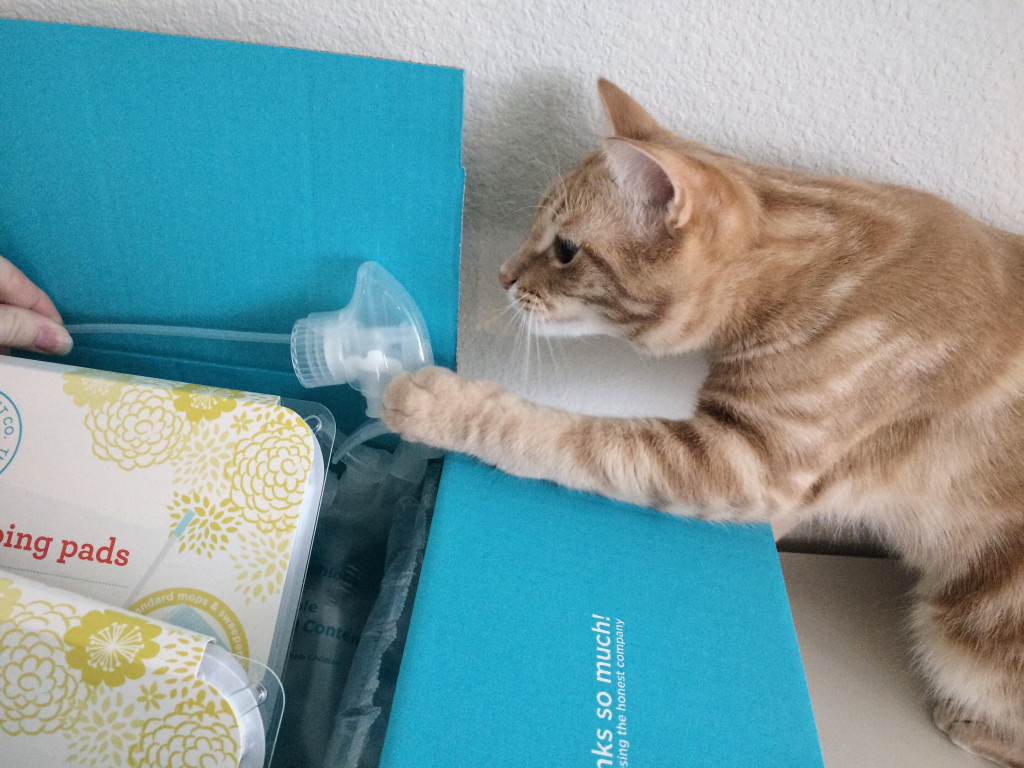 This Honest Company Cleaning bundle is Milo approved!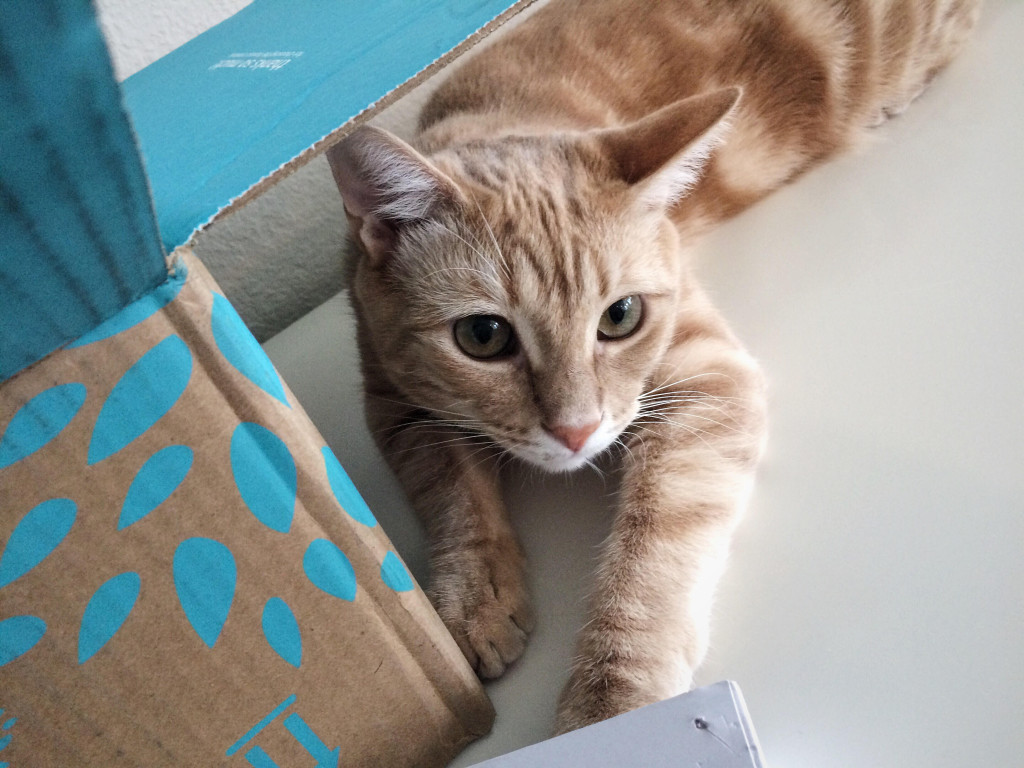 Have you ever tried any Honest Company products? Any ones you especially love? Let me know, I'd love to hear!