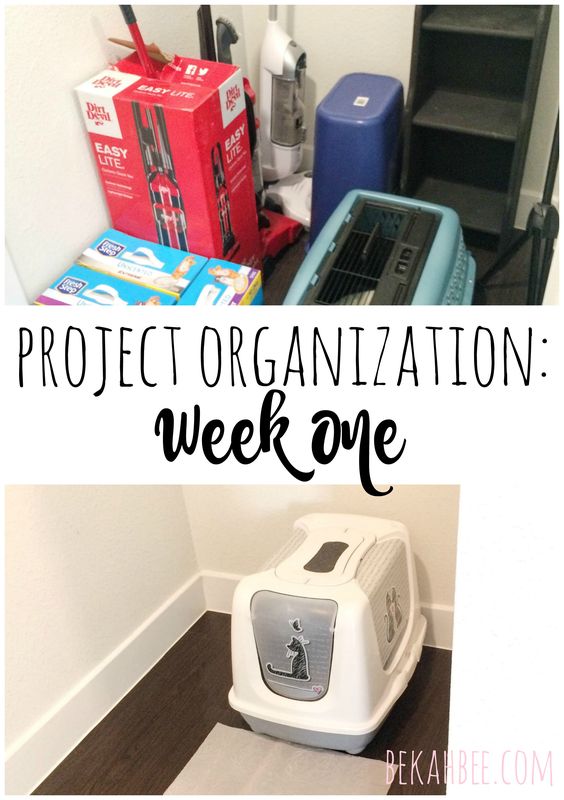 Organization has been the name of the game for me these past few months! The hubs and I moved into this apartment just about a year ago and I feel like I am just now slowly by slowly getting every little area just how I like it. It is SLOW going, but so satisfying when each little project is done. Each organized space seems to free up an immense amount of mental sanity for me! I am slightly obsessed with organizing and decluttering. It's kind of my favorite! Hence Project Organization. Each week I will be revealing a new space in our place that I have finally organized, with before and after shots. I hope you will join me!!
So..this week, it's all about our little hallway nook area. Here is the very embarrassing before: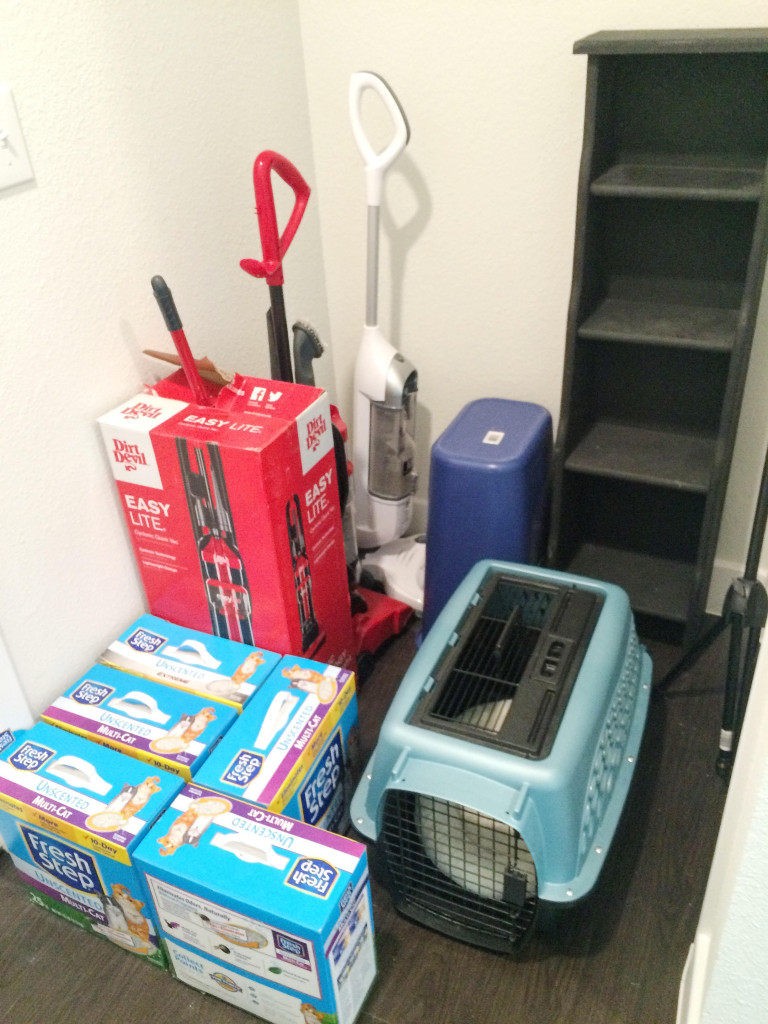 Like I said, embarrassing. I hated how this area had become a sort of catch-all for a bunch of random crap! The main reason that it happened is because the closet to the right is where I had stuffed a bunch of stuff that had broken glass all over it from our last move. Just until I could really go through and process it all. And as seems to happen all too often, life just got busy and I could never get to it. I was so excited to finally get this project done since it had been driving me nuts for a long time! I went through and:
Got rid of the old broken vacuum, and old broom.
Relocated the bookshelf to our closet where it is waiting until I take it to goodwill.
Moved the recycling bin under the kitchen sink. (Which I could finally do since I organized under there as well!)
Cleaned out the closet of all broken glass stuff and organized in there so I could put the litter, vacuum and cat carrier in there. (Unfortunately, I don't think I took a before shot of the closet)
Here is the newly organized closet, I love that I can actually put stuff in there now to get it out of the way! You know, like normal people do! 😉 Now it can actually serve as a cleaning/utility closet.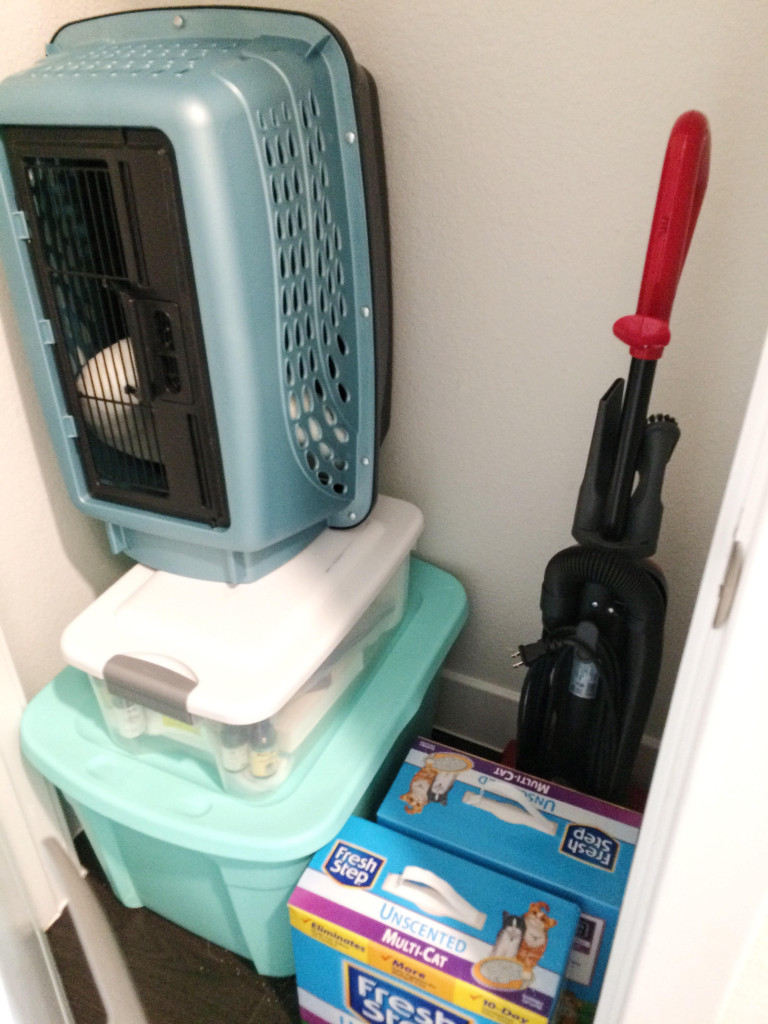 And the reveal of the little nook after everything was done: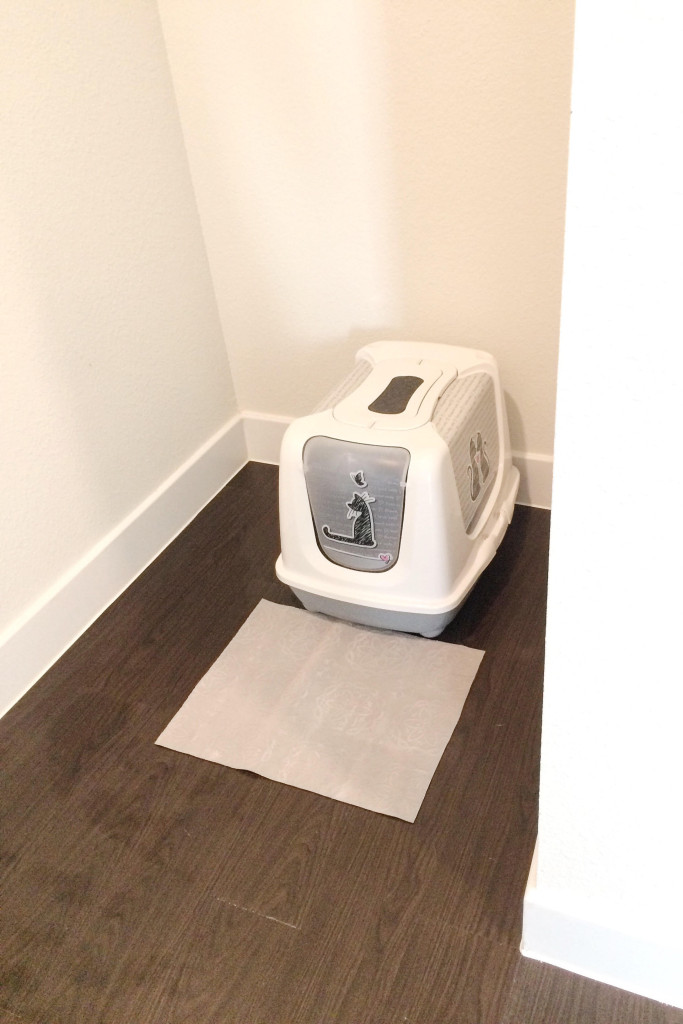 YAY!!!!!!!!! I am seriously so happy whenever I look over here now. We are using it as a little litter box nook for our cats. It's exactly the perfect size and spot for it. I love that when you walk by that spot now you can't see any junky-junk! It also freed up so much visual space in the bathroom, because that was where the litter box was before. It was sort of the "cat's bathroom", and now it's a proper guest bathroom.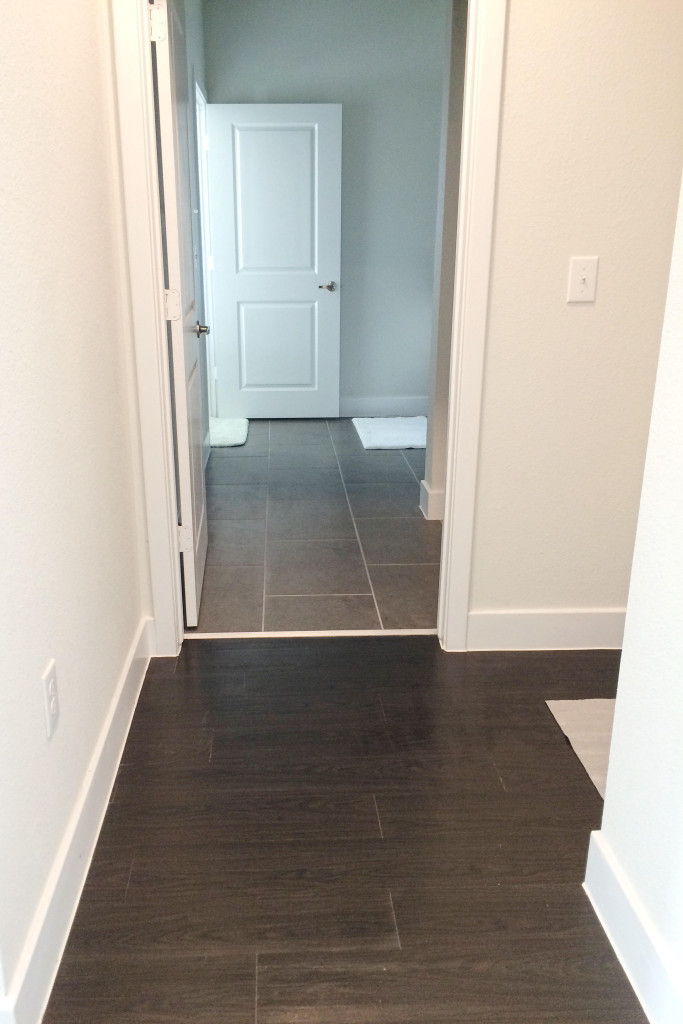 I think this sneaky little guy approves of his new kitty nook, don't you? 🙂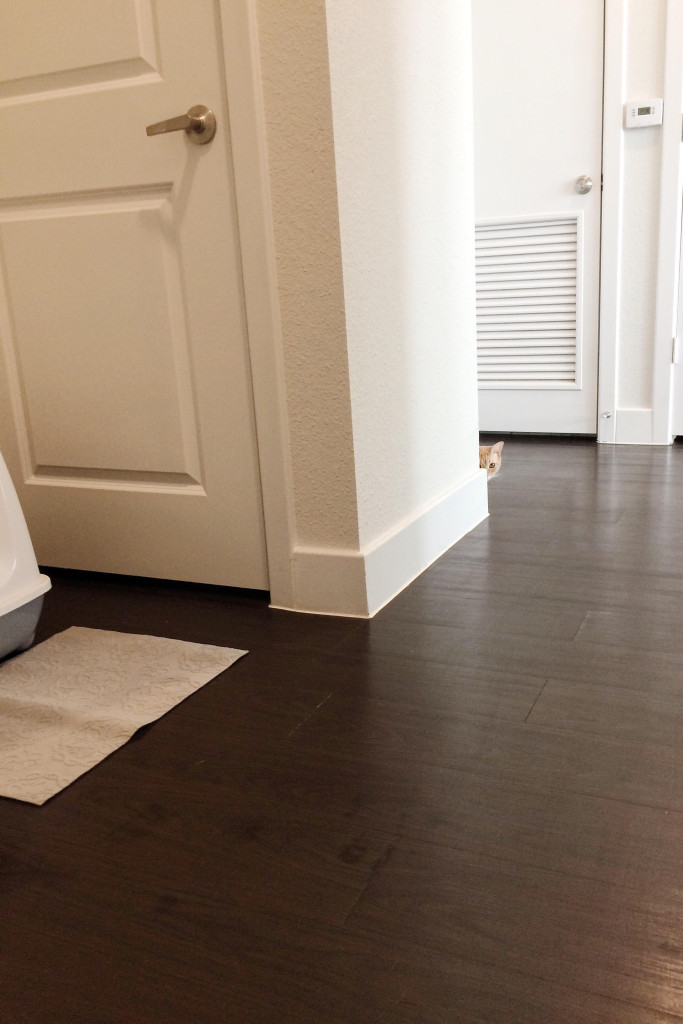 All my organization projects are truly improving the quality of life and I feel soo much better after each one is done! If you haven't read it yet, check out my bathroom/linen closet reveal that gave me the mega-organizing bug!
Love a good organization project? Subscribe by email so you can check out each project as I post them weekly!
See you then! 🙂