About a year or so into my gradual transition to being more conscious of what is in all of the products I buy, I was starting to feel pretty drained and discouraged. I had read a lot of articles and blogs about the abundance of toxins in all of our everyday items and was trying to slowly by slowly make changes to my purchasing habits.
My friend Rachel and I were on the same page with this, and would exchange tips and recommendations on certain things. She had read this book The Honest Life by Jessica Alba, and loved it and kept recommending that I read it. For whatever reason, I didn't get to read it for a while but ended up finally reading it last August. It was all about the unexpected journey she faced when she was pregnant with her first child and had a bad reaction to the typical baby laundry soap. That got her asking questions about what was actually in all these products we use on a daily basis, especially considering having a baby around. It was this entire process that led her to start her own line The Honest Company, which carries tons of products with non-toxic and natural ingredients! I loved the book so much, and highly recommend it.
Finding out more about her whole line of products was so refreshing at a time when I was just like "Why can't I just order everything from one place I can trust and not have to read every single label??" So I was super excited about the brand, and felt Jessica had so much integrity in her high standards for it.  (I have since realized that I should still read all the labels and keep up on company changes of all natural lines, since things can change over the years.) But I still really trust the Honest Co.
So without further ado, here are all their products I have tried so far and what I thought about each one!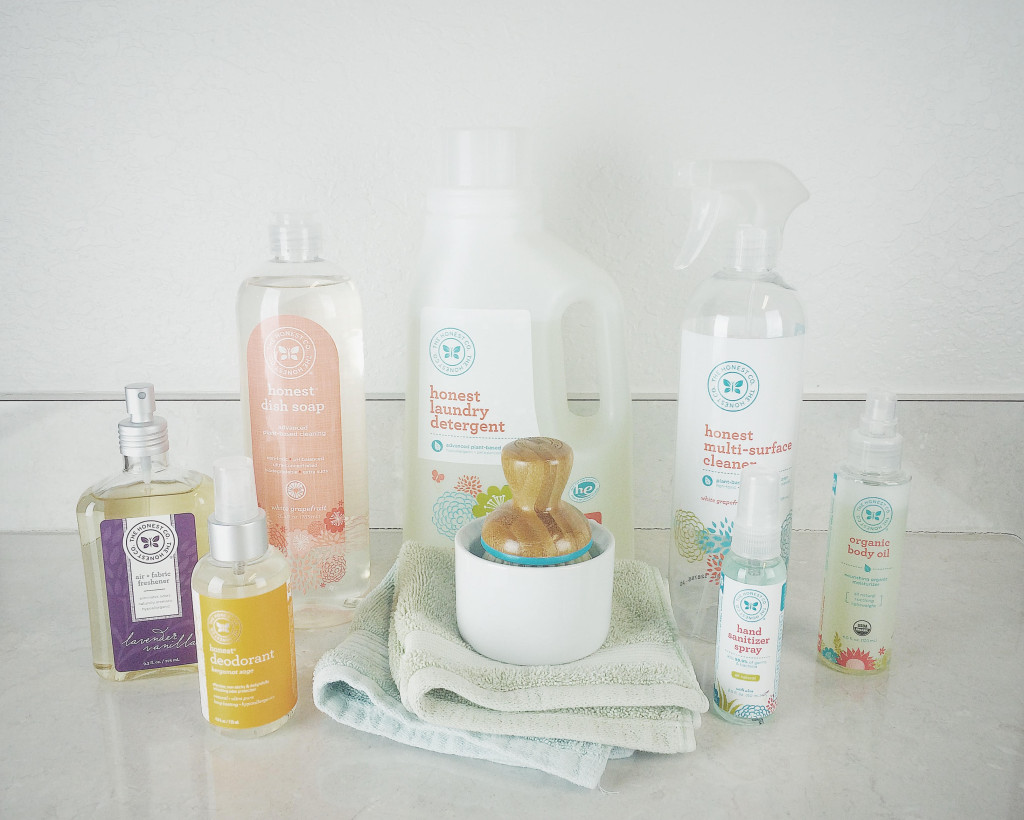 Overall, I really love most of the Honest products I have tried and look forward to trying lots more! I am actually over the moon excited about their newest addition, feminine products! I have been extremely daunted by the prospect of switching to organic or natural tampons and liners until now because they are usually not as convenient and tend to be expensive. Honest Co. tampons are honestly right around the same cost as conventional ones though, so that is super exciting. Can't wait to try those too!
You can buy Honest products online from their website, by subscribing to their bundles, and even at Target these days so it is getting more and more accessible.
Have you ever tried the Honest Company? What did you think? Any favorite products you'd like to pass on? I'd love to hear!