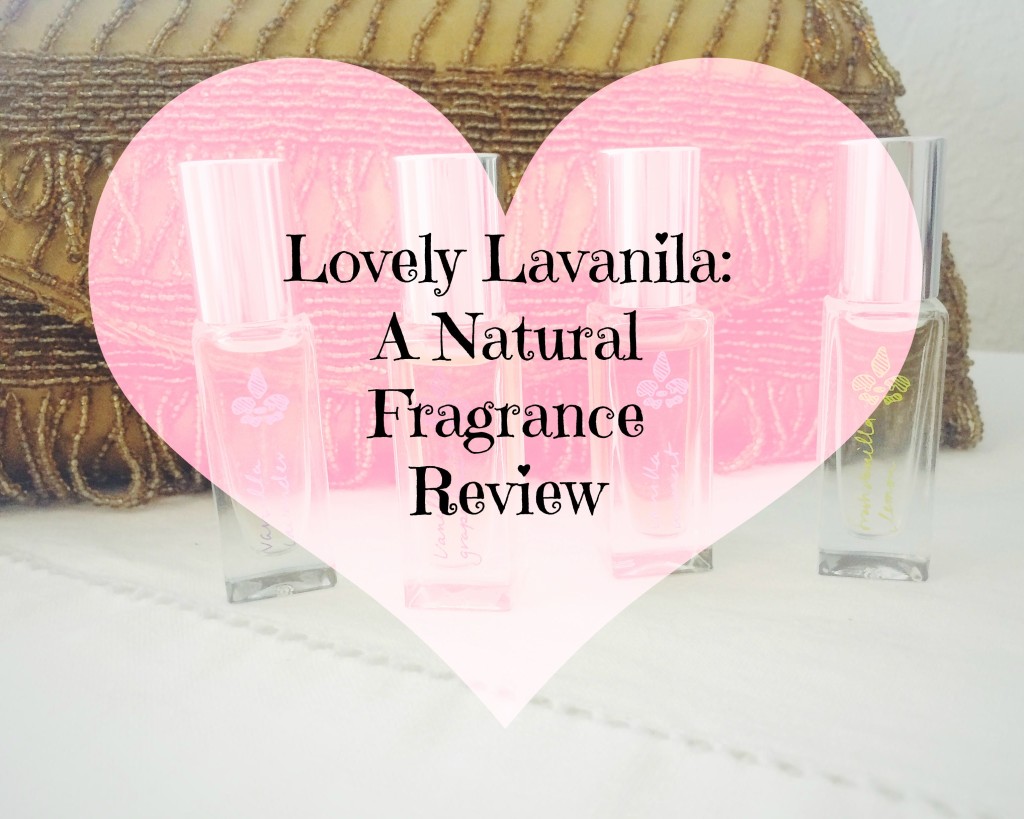 As anyone who has started going more natural and non-toxic in their personal products will probably tell you, perfume is the most intimidating one to do. Unfortunately, it is one of the most important things to switch though because synthetic fragrance, or "fragrance" and "parfum" in cosmetics and body products, can contain some of the most hormone-disrupting substances in them. I will admit, I have not totally cleaned up my act when it comes to perfume quite yet because I am still using up my old ones and don't want to just throw them away! I did stop spraying it directly onto my skin though, just on my hair or clothes so it is not being directly absorbed through my skin.
Perfume is one area that I did learn from personal experience just how sensitive my skin is to harsh chemicals and how much synthetic fragrances disrupt it. Let me explain!
I have had occasional breakouts of eczema on my wrists for over ten years. They were always extremely painful and itchy, and I'm not exaggerating when I say sometimes they made me cry because they were just that awful! 🙁
I never really knew what exactly was triggering them, and racked my brain for what the trigger could be. I ended up just deciding that they happened when I was really stressed. Which they did, sometimes. But I felt like a complete idiot when one day I had a breakout on my wrist AND on the back of my neck and I put two and two together that I had spritzed perfume on both wrists and then the back of my neck just that morning! I can't believe it took me that long to realize it but I was so glad I finally did. My perfume was actually triggering my eczema! That was a total lightbulb moment for me and made me truly question what was in all these products that I use on a daily basis.
It took me forever to even attempt trying natural perfumes since I found that they can be extremely pricey, so I was delighted to find a line that was very reasonable and has several different fragrances to choose from! It is called Lavanila!
All the smells have a base of vanilla and are layered with different notes. I got to sample all the smells at Sephora before I bought them. I ended up getting one of these rollerball sampler sets for my sister for Christmas because she is a vanilla perfume lover, so I thought it would be perfect for her! I ended up loving the smells so much and thought the mini set was just so cute, that I had to finally get one for myself as well! The mini roller ball set is the perfect way to introduce yourself to the line and decide which one is your favorite. And at $36 for the set, I thought that was a great deal to get started. The combo of vanilla and different notes are all surprisingly nice, I wasn't sure if I would love having vanilla in all of them but I do. I actually love every single smell in different ways, except for one (which isn't pictured because I already gave it to my sister) the Pure Vanilla. For some reason, I just didn't love the way it smells on me but my sister does like it so I think it just depends on your preference and how it wears on you.
The fragrances are from left to right, Vanilla Lavender, Vanilla Grapefruit, Vanilla Coconut, Vanilla Lemon and Pure Vanilla is not pictured as it is the one I gave away.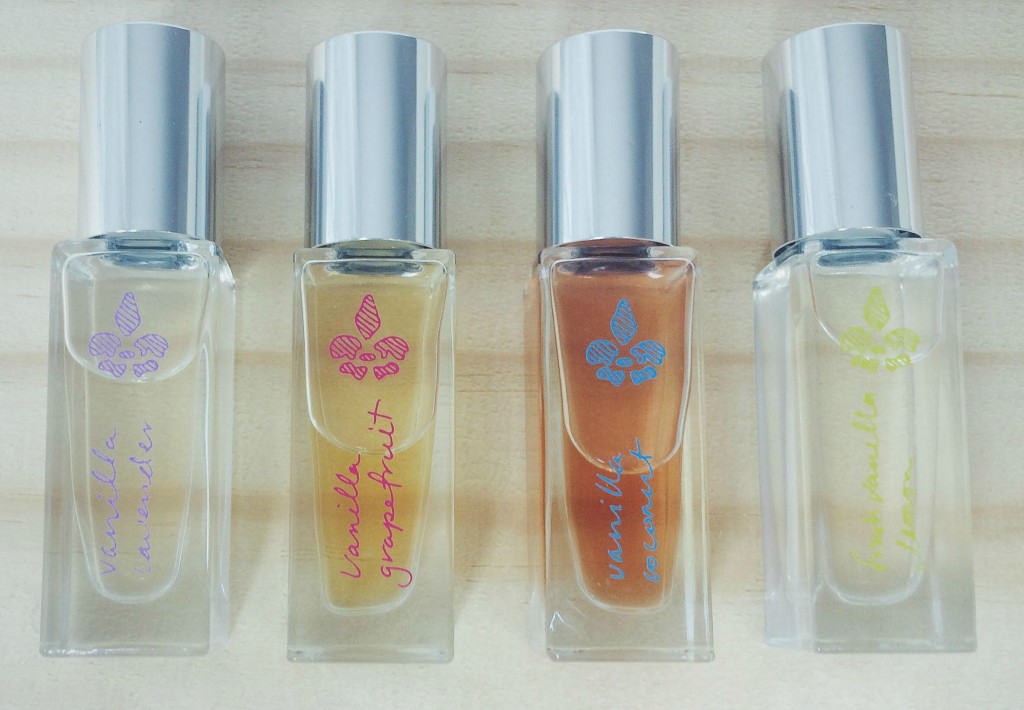 I love them all, but my top personal favorites are probably Vanilla Grapefruit and Vanilla Lavender. They are all completely lovely, in their own ways:
Vanilla Lavender: This one feels like the most feminine and formal of all of them since it is floral. I really love floral notes so I love that. My husband adorably dubbed this my "going out scent".
Vanilla Grapefruit: This one feels very fresh and sunny. Citrusy and happy. This one is my sister's fave and she says everyone compliments her when she wears it.
Vanilla Coconut: This feels like a summery day at the beach. Very tropical and yummy, very sweet.
Vanilla Lemon: I was surprised by how much I loved this one when I tried it on at Sephora. It is so delicious and refreshing. Kind of like a mixture between a sugar cookie and a lemon bar. Mmmm!
Pure Vanilla: This one smelled a bit strong on me, so it wasn't my favorite. If you like single note smells, and love vanilla though, you might like it!
I am totally in love with this whole line of fragrances and am so excited I found it. I love that you can find it easily at Sephora stores, as well as online. I think I will eventually buy the full sizes of the Vanilla Lavender and Vanilla Grapefruit. The full sizes cost $58, so luckily that is right around the average price for a full-size bottle of perfume. There are a couple of scents that you can't find in stores to sample, but they also sound delicious and intriguing to me. They are Vanilla Summer, Vanilla Blackberry and Vanilla Passion Fruit. Hopefully, I can try those sometime too!
Have you tried the Lavanila line? What is your favorite scent and what do you love about it? Leave me a comment below, I would love to know! 🙂