Hey guys!!! If it seems like I fell off the planet, I'm sorry! Things have been radio-silent here on the blog since my husband and I recently embarked on a cross-country move and life got very hectic. We moved from south Florida down to Austin, Texas and we are LOVING it so far! I will go into way more detail soon when things are all un-packed and life slows down a little. But I wanted to pop on today really quickly to show a simple Fall/Harvest themed gift wrapping idea in case anyone needs last minute ideas for Thanksgiving favors or a hostess gift for your big get-togethers this week!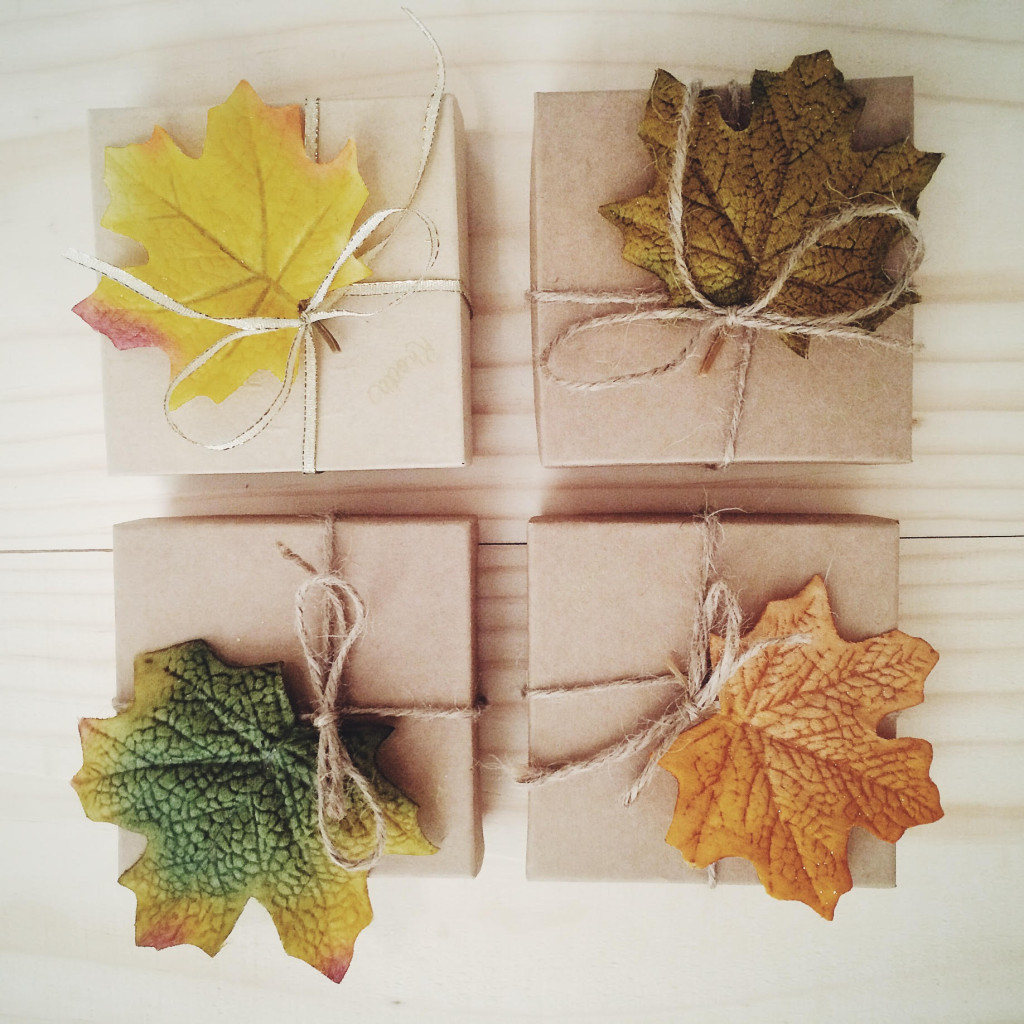 We were able to go have a nice visit with my family before we moved, and I caught up on some late gifts for any birthdays I had missed over the last couple months. Several of them were gift cards, so these ended up being the perfect size holders for those! It was super simple to do, but I feel like they turned out so pretty!
I got everything at Michael's. These little brown paper boxes are so cute, and they are only $1.50 or so each, I believe. They did have some bigger sizes as well. Then I just popped my gift cards inside each box (I did have to remove the envelopes they came in to make them fit) and topped each one with some glittery fake fall leaves and tied them with twine for the guys, and gold ribbon for my sister.
Here is the detail on the one for my sister, I wanted to make hers a touch more "girly"!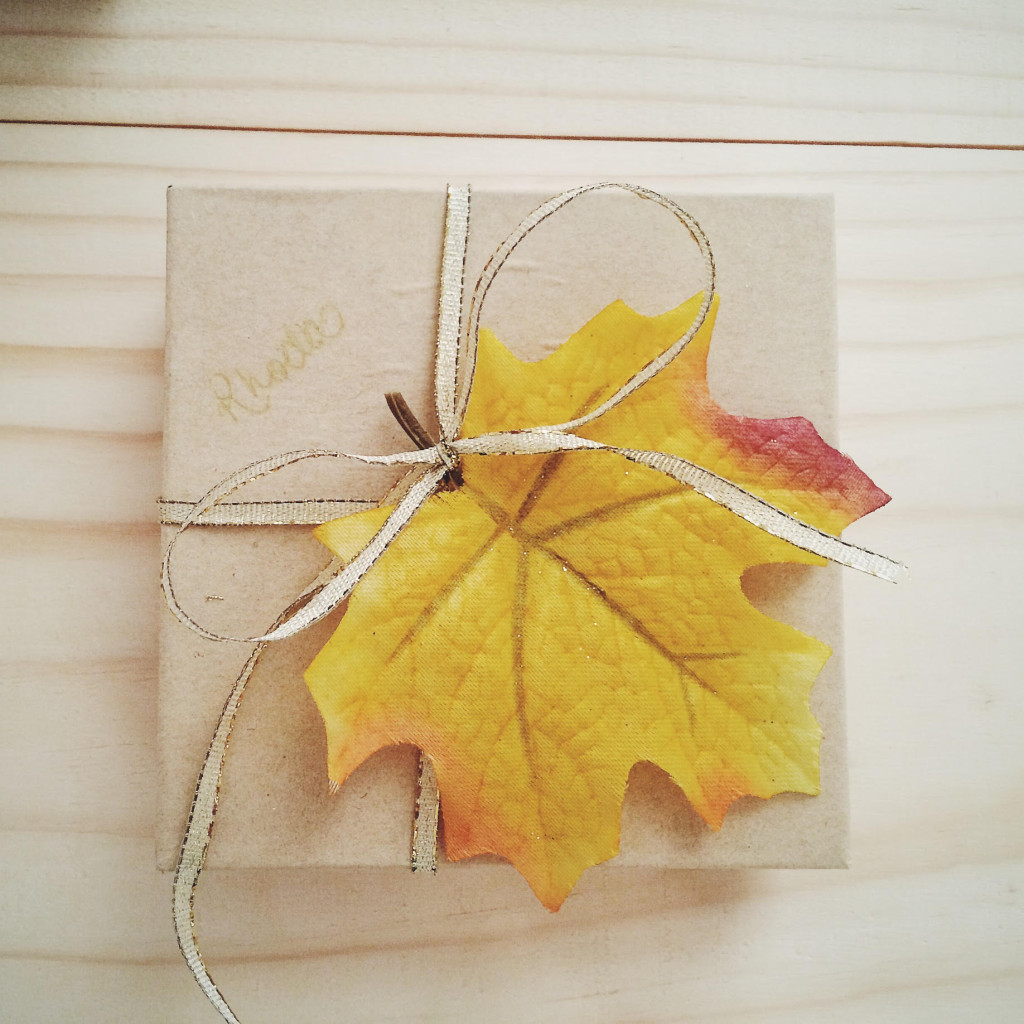 This crafty idea was inspired by the branch of glittery fall leaves I got on sale at Michael's a while before this. It is actually hard to see the detail in the pics, but they came in the prettiest fall shades with just a touch of glitter, which I thought was so nice!
I thought these would be a perfect idea for anyone who has a little hostess gift for Thanksgiving, or those who are hosting who want to give a little favor out to guests. If you try these, let me know what you think!
Can't wait to share some more bloggy goodness soon! I am SOOOO excited for Christmas as it is my favorite time of year, and will hopefully be sharing how I decorate this year pretty soon! Yay! 🙂