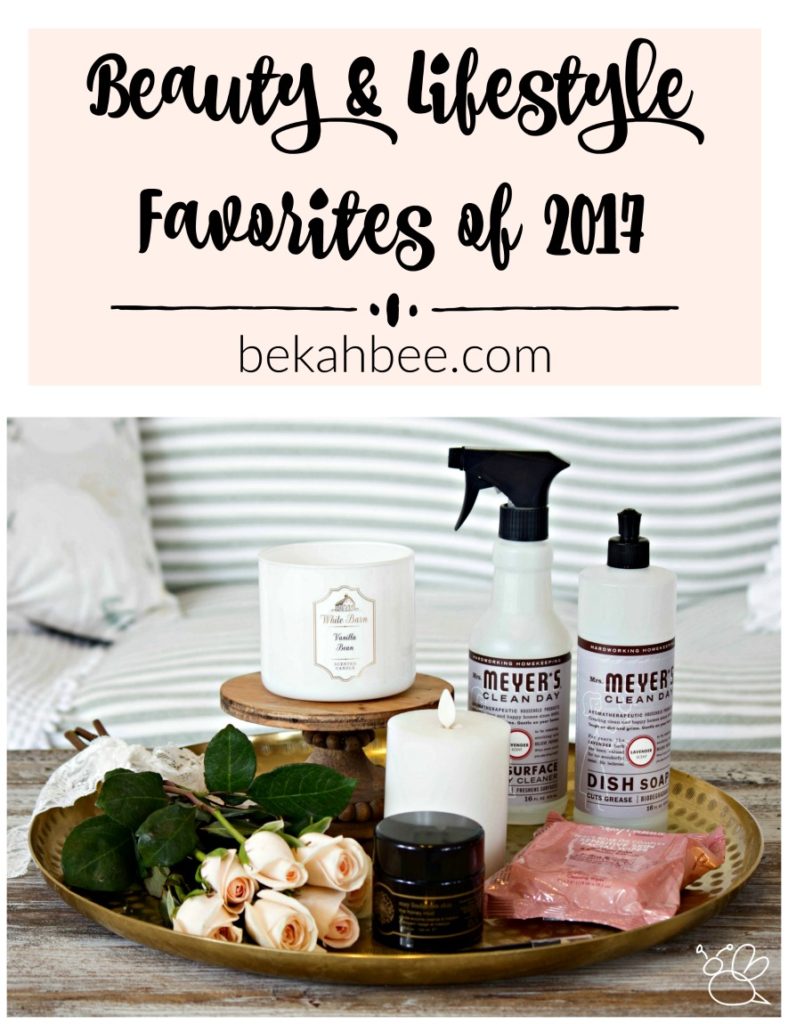 I've finally compiled a list of all my top beauty and lifestyle favorites of 2017! I tried tons of new things last year, and these are the ones that I would say were my most favorite, the most successful and worth the money. Hope you enjoy and find some of these recommendations helpful! Not everything is pictured since I am out of a few of them currently.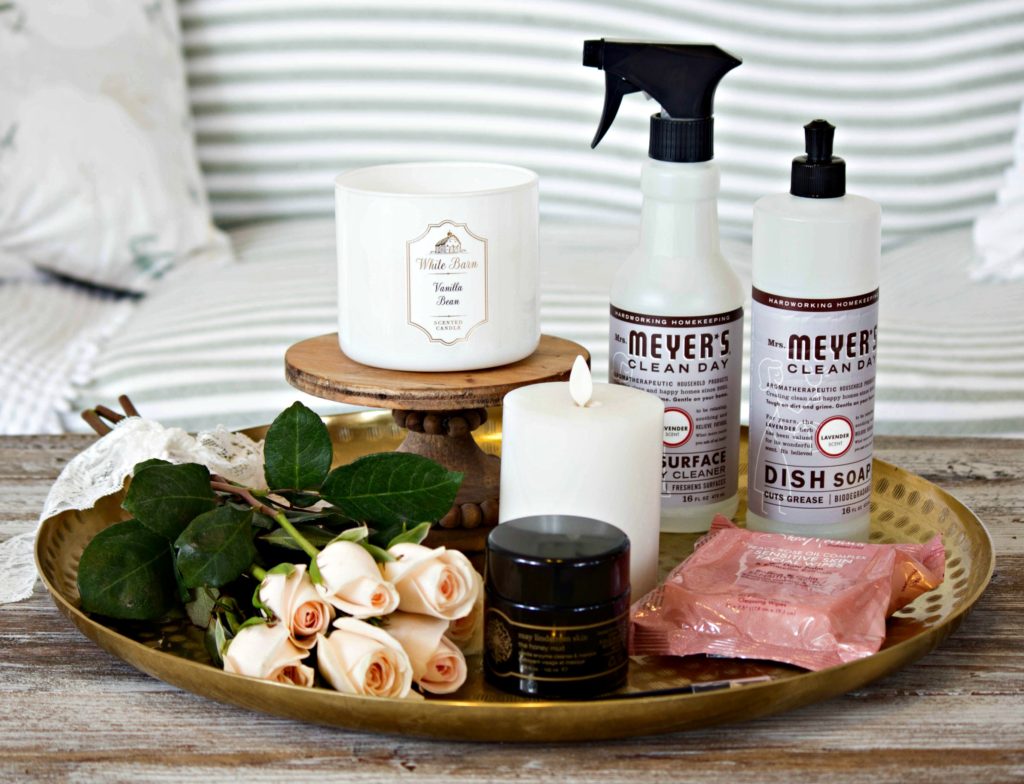 This post contains affiliate links. For more information, see my full disclosures here.
Audible: This was my all time favorite discovery of 2017 because of how much power it has to change my mindset and my life! Obviously, I have heard people talk about using audible for a long time now but it took me forever to jump on the bandwagon. Now I'm IN LOVE. Reading is one of my favorite things in life, and because I have been keeping myself busy recently on other things, I never make the time to actually sit down and read a physical book. But I also had this huge list of recommendations from my friends and things I was intrigued to read too, so I decided to do it in a way where I can also be multi-tasking and completing my mundane tasks at the same time. I will do a whole post soon with more details of why I love Audible so much and my favorite books. It is well worth the money!!
Witt Lowry: This might seem like a funny one since Witt is a rapper. But I enjoy a wide range of musical styles, from classical to rap. Witt is freaking good, dude! I personally feel like its a shame when some Christians only listen to Christian music and nothing else. There is SO MUCH vulnerable honesty, depth and searching for truth in every genre. It can truly broaden your understanding of humanity and deepen your empathy. Everyone is on a path searching for the meaning of life. What I love about his music is the depth, the search for a life and love with some true meaning to it instead of your shallow, basic "Party in Da Club" crap. (not that that stuff isn't fun to listen to sometimes) My hubs came across his music last year and sent it on to me, and now I'm obsessed. Its good stuff, you gotta give it a listen! The dude inspires me a ton. My fave songs are: Kindest Regards, Dreaming With Our Eyes Open, Wonder If You Wonder, So Many Nights, Running From Here, Coupons, I Could Not Plan This, Let Me Know, Better for Me and Lately. Chris and I went to his concert last fall, and it was probably my favorite one yet. It was at a really cool small venue here, so the setting was intimate and that was so awesome. He has this really intense song called Last Letter about the death of his dad and the emotion is so palpable, especially live. It seems like his following is still kind of small, but take my word for it this guy is gonna get big! (I don't love every song and if language or mature themes bother you, you might not like it) I also love seeing people making their dreams a reality, it is so inspiring! I can easily say his music was my fave of 2017.
Mrs. Meyers Cleaning Products: Something I really got into in the last year is Mrs. Meyers cleaning products. These are one of the concessions I have decided to allow myself right now since I needed some major motivation to make cleaning the house a more enjoyable task. Read my full disclaimer about these types of products here. My all-time favorite scent is the Lavender. I am addicted. Everyone says it smells like a spa, but I think it smells warm and homey and a lot like apples for some reason. Basil is my second fave, I think everyone would love this scent! My hubs does especially. The first time I ever sniffed one of their soaps, it was this scent and I was convinced it was the best thing I have ever smelled in my life! It doesn't smell too much like fresh basil, how you would assume it would smell. But it is very fresh and clean! For seasonal scents, I really love the Peony in the spring and Iowa Pine for Christmas! Since we didn't have a real tree, it made the house smell so festive! A tip I learned for this year is to be sure and stock up when you see these seasonal scents because they sell out way before the end of the season and I could never find them again when I wanted more! I use the multi-surface sprays every day, and the refill concentrate makes it such an incredible value. It costs roughly double of 1 spray, but lasts forever since you only need about 4 teaspoons to refill the bottles!
Bath & Body Works Candles: Again, you can read my full disclaimer about these kinds of products here. I loved getting the 3 wick candles each season, in scents that evoked the feeling of the season. There is just something about a cozy, yummy candle burning to make the house feel so welcoming and inviting. My favorites for any time of year are Pure White Cotton & Vanilla Bean. My favorites for Fall were Bourbon Butterscotch and Autumn. My faves for winter & Christmas were Fresh Balsam, Frosted Cranberry, and Marshmallow Fireside. The Marshmallow one was new to me and is possibly one of my favorites ones I've ever gotten! It.smells.so.good!
May Lindstrom The Honey Mud: Okay, so this was my main splurge item. Now that I have discovered this beauty, it is really hard to live without it! A green beauty top seller, now I can see why! For some reason I didn't think this was a product that would work particularly well for my skin type, which is acne-prone and problematic, I thought I needed something stronger I think. But I received a deluxe-size sample of this with my very first order from her line, The Clean Dirt. And man, did I fall in love! It has a very thick pudding-like consistency and smells SO yummy. The honey and clay in it work wonders for my skin, and it feels SO soft and silky afterward. You can use it as a wash or mask, and I like to use it as a mask frequently to get all the amazing benefits for as long as possible before I wash it off. It does use up quite a bit more when I use it as a mask, but I love to use it generously. There are definitely more affordable green beauty skincare lines out there, but for me, I have been really passionate about my skincare and making it a whole ritual that does awesome things for my skin, while also truly enjoying the process! I went several months without this while I tried to use more budget things, but I sure did miss it! I also love supporting the lovely lady behind the brand, since you can feel all the love and passion that goes into creating each gorgeous product! The combo of The Honey Mud & The Jasmine Garden would make the most amazing super-luxe gift for any lady in your life you would love to spoil!
May Lindstrom The Jasmine Garden: A facial spritz/toner. This stuff is pure bliss! Definitely another splurge item, and I sort of thought it was just a sensory indulgence. But it really is a powerhouse too! I notice so much less redness when I use it, and just really seems to calm my skin. There is seriously nothing better than spritzing your face with this after washing with the Honey Mud! So zen and balancing.
One Love Organics Vitamin B Enzyme Cleansing Gel: This stuff is another green beauty cult favorite, and for good reason! It seems pricey at first but feels worth it to me. It is awesome for melting off all my makeup, and I like to follow it up with a second cleanse with the Honey Mud. If I ever skip using it for a few days, the difference is pretty noticeable! My pores always feel completely clean and clear, and it is not drying at all! What I love so much is that it is an oil cleanser, but rinses completely clean with water without having to do the whole hot-towel rinse off like the traditional oil-cleansing method. It also smells like pineapple, very yummy and tropical! I wasn't completely satisfied when I used it as a one-step facewash, but the duo of this as my makeup remover and the following up with the Honey Mud is pretty much my holy grail at the moment!
Shea Moisture Peace Rose Oil Complex Nourish & Silken Treatment Masque: In my quest to try and replace all the beauty products in my life with non-toxic ones, conditioner has been one of the most challenging. There are a couple lines I need to try this year that I have heard good things about, but this is the only thing I have tried so far that leaves me pretty satisfied and can compare at all to the conventional conditioners I am used to. I use this every time I shampoo, and each packet lasts me around 3 uses. I LOVE the smell of the rose line from Shea Moisture, it is a really natural rose scent with a powdery finish. It slightly reminds me of the smell of fresh grass too I think.
Shea Moisture Peace Rose Oil Sensitive Skin Facial Wipes: Another item in the rose line, I tried these out in 2017 and totally fell in love! They replaced my older fave, the Acure Argan Oil Towelettes. Even though I loved those before, they always made my eyes sting slightly when I used them. These are SO gentle and they never sting. They make my face so calm after using them. I usually use 2 of these to remove my eye makeup and face makeup before going in with my Honey Mud to cleanse. (I don't have the OLO cleansing oil I mentioned above right now, so I am using these as my makeup remover) And on nights I am feeling too exhausted to go through my whole routine, I at least use these to take my makeup off so my face doesn't freak out! I literally can't remember the last time I went to bed with makeup on my face, and I can't believe I ever did that before! My skincare routine at night is honestly something I love to do every day, and it has made a world of difference for my skin.
Wet & Wild Color Icon Kohl Liner Pencil in Baby got Black: I always go back to black kohl eyeliner pencils to line my eyes with, it's what I've been using for over a decade now. Rimmel seemed to stop carrying the one I always used to buy, and I happened to pick this one up for only .99! The formula is really nice and creamy, and the pencil lasts forever! Can't beat that! It is definitely conventional and not non-toxic, but green beauty ones tend to be around $20-25 so I'm enjoying this more budget one for now!
Luminara Candles at Pottery Barn: I can definitely say these candles are one of my best home decor items I found in 2017! They are fake candles with a flickering wick. The outside is made of wax so they look pretty realistic and have a very faint subtle scent. There are two things in decor that can look incredibly cheap and cheesy if they are fake: candles and faux flowers/greenery. So when it comes to those, I only like to use the most realistic ones, if at all. If you have ever used fake candles, you know that it is pretty difficult to find any affordable ones that don't have a very orangey tone to the flame. When it looks like that, it seems super fakey. I feel like these are worth the investment because they create the most beautiful ambiance with the natural looking, flickering flames. And you can keep them on anywhere, all day without having to worry about any fire hazards. (especially nice with cats!) So I have been investing in them one by one, as the budget allows. I have 4 now, and I love them so much! Pottery Barn frequently has candles and candle holders on sale, usually for 20% off. The great thing is once I have a bunch, all I have to do is replace the batteries! I feel like the best thing I did to amp up the cozy factor in our new home, is adding these candles and fairy lights for ambiance. It makes such a difference, and feels so cozy and magical!
So those were my all-time favorite discoveries and products of 2017! Did you find anything life-changing last year? I would love to know in the comments below! 🙂