If you are looking to find some inspiring women to follow on Instagram, YouTube or blogs: look no further! Here are some ladies who are kicking butts and taking names. They always inspire me with their awesome, positive content and make me wanna go out and slay my goals! Here are the girl bosses I follow, and you should too!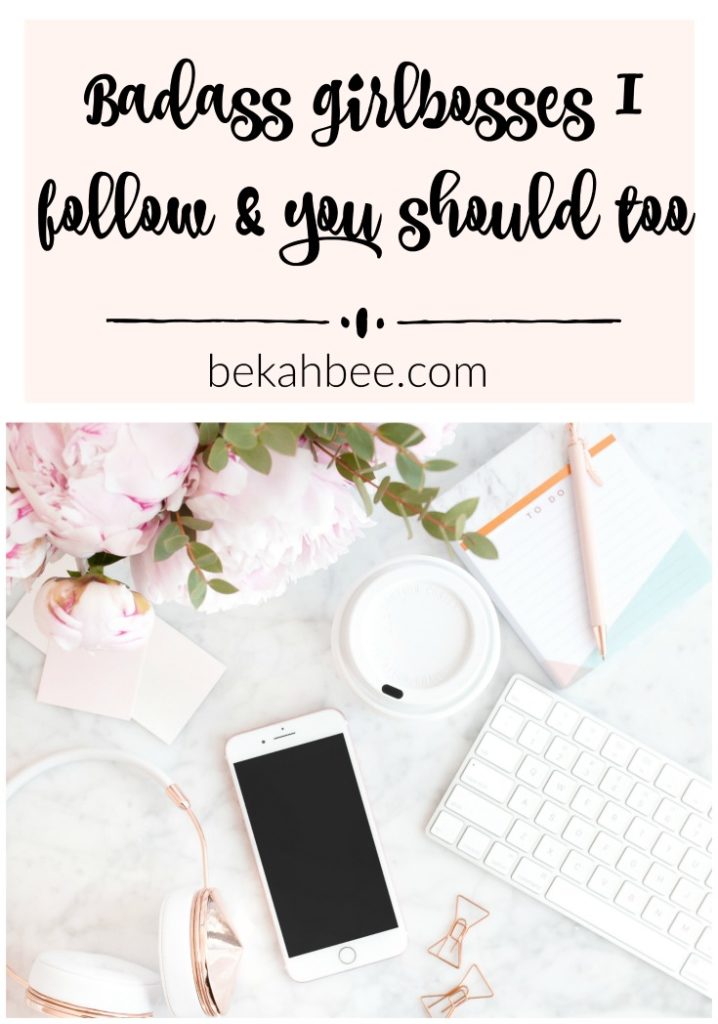 This post contains some affiliate links. For more information, see my full disclosures here.
Jen Sincero: The lady who I love getting my butt kicked by! I have written a little bit before about how obsessed I am with her book You Are a Badass. Like I've listened to it probably 7-8 times now, so…kind of obsessed! I haven't come across anything else as motivating in my life so far, it has been super influential to me. Anytime I need a kick in the bum to get going, get motivated and stay positive that I can make big and awesome things happen in life I start listening to it again and get super pumped up! It was also the first audiobook I listened to on Audible, and so far nothing else I've listened to after has topped how much I enjoyed that one.